Five Essential Rhythm Guitar Exercises for Beginners
Five Essential Rhythm Guitar Exercises for Beginners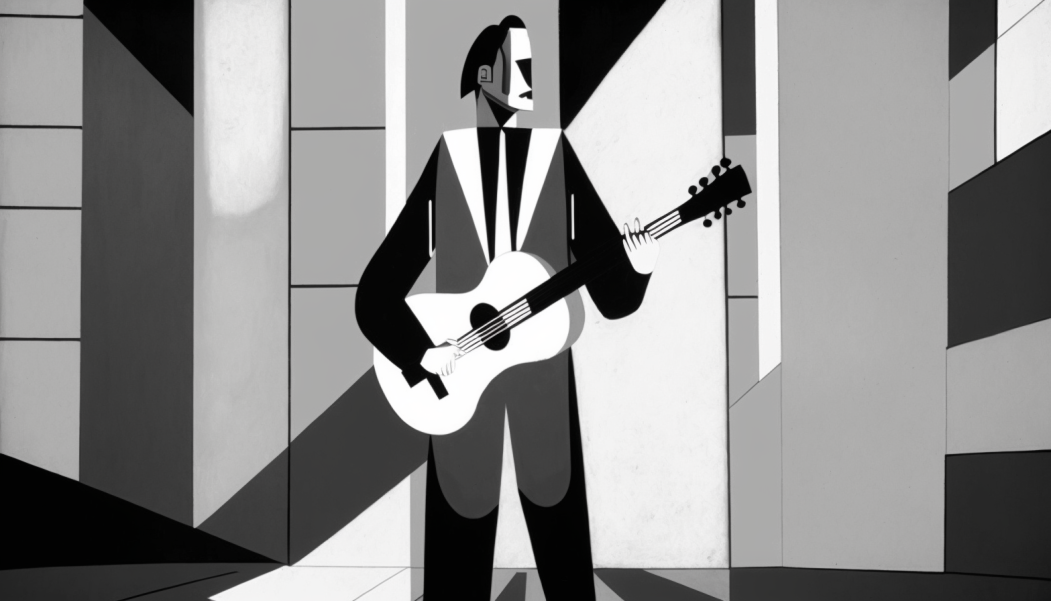 Are you a beginner guitar player looking to sharpen your rhythm guitar skills? If so, you're in luck! Today we're going to look at five essential rhythm guitar exercises specifically designed for beginners. Not only will these exercises help you to hone your technique, but they'll also give you a strong foundation for future musical explorations. From developing your alternate picking accuracy and coordination, to improving your rhythm reading, these exercises will have you playing like a pro in no time.
Overview of Rhythm Guitar
Importance of Warm-up Exercises
Assessing Your Starting Level
Essential Exercises for Building Technique
Tips and Strategies for Building Speed and Accuracy
1. Overview of Rhythm Guitar
Rhythm guitar is one of the most important components of popular music. Whether it's accompanying a singer-songwriter, laying down the beat for a heavy metal band, or creating the driving force behind a funk song, rhythm is the backbone of most rock songs. As a beginner guitar player, mastering the basics of rhythm is essential to producing enjoyable music. The following article will provide an overview of rhythm guitar and outline five essential exercises for learning the skill.
When playing rhythm guitar, you'll lay down the foundation of the music. This means playing a steady pattern of notes, either on the same chord or across multiple chords, that fits the flow and feel of the song. Building on a basic foundation of riffs and strumming patterns, you can add embellishments, fills, and additional layers of rhythm to create a unique, engaging sound.
Being able to develop your own rhythm guitar parts is an invaluable skill for any musician, as it allows you to create music that is tailored to your own taste. To hone these skills, a set of rhythm guitar exercises for beginners is the best way to get started. Taking the time to practice and perfect fundamental rhythm guitar skills will help you define your sound and develop a strong foundation as a guitar player.
2. Importance of Warm-up Exercises
Learning the basics of rhythm guitar can be a daunting task, especially if you're a beginner. To help get you up to speed, warm-up exercises are a great way to sharpen your skills. Not only do they help build your familiarity with the instrument, but they also give you an opportunity to improve your coordination and accuracy.
Take it from us – no rush should be taken here. It's important to take your time and never allow yourself to become overwhelmed. Little by little, you'll develop the necessary muscle memory. The more practice you do, the easier it'll be for you to keep up with the pace.
One great benefit of practicing these warm-up exercises is that you're able to isolate various techniques. Practicing one move or pattern at a time gives you an opportunity to really hone in on what you're trying to accomplish. By taking it slow, you're able to build a good foundation for yourself, as well as improve your rhythm timing.
Additionally, warm-ups are essential for avoiding fatigue and injury. After all, no one wants to deal with the frustrations of blisters soreness or other frustrating aches. When you have the right exercises that are specifically designed to target the muscles you're going to use, you'll have an easier time growing and learning.
At the end of the day, warm-up exercises are of utmost importance when it comes to mastering rhythm guitar, especially if you're a beginner. These exercises help you increase your speed and accuracy while avoiding potential injury and fatigue. With the right practice and dedication, you'll start to feel more confident and accomplished as you progress.
3. Assessing Your Starting Level
The third step in your rhythm guitar journey is to assess your starting level. It is important to know where you are right now so you can recognize how much you have improved once you have completed the exercises. It is simple really— identifying your strengths and weaknesses. Let's start with the easiest part first; what you already know.
You can gauge your existing proficiency by analyzing basic components such as your strumming techniques and chord changes. Be honest with yourself and rate your comfort level for these areas. At this stage you must also be aware of any negative habits you have developed. This could be anything from holding your pick incorrectly to not doing regular string bends.
As you go through the exercises, there will be certain areas in which you may need to refresh your memory or even start from scratch. It's ok. If you're lacking skills in a particular area, be sure to set aside additional time for practice, and adjust the length of your exercises accordingly. By putting in extra effort and taking everything step by step, you will soon see vast improvements in your rhythm guitar skills.
4. Essential Exercises for Building Technique
Learning how to play rhythm guitar involves more than just being able to strum chords—proper technique is key to being able to play complex rhythms correctly. In this section, we'll explore some of the most essential rhythm guitar exercises for beginners.
Our fourth exercise focuses on developing two of the most important tools for any aspiring guitarist: your fretting and picking hand technique. Start by playing the same chord and switching between various finger positions on your fretting hand. Try to make each position as smooth and accurate as possible while changing them quickly.
For your picking hand, alternate between upstrokes and downstrokes in an effort to keep your strumming hand in sync with your fretting hand. Practice varying levels of aggression and speed, but be sure to keep a steady rhythm. Try to use different finger parts of your picking hand while still being accurate and efficient.
These rhythm guitar exercises should help you get a stronger sense of having control over your technique. Developing proper technique on both hands will help you to produce the sounds you want from your instrument. As you continue to practice anytime you pick up your guitar, you'll certainly benefit from these essential exercises along the way.
5. Tips and Strategies for Building Speed and Accuracy
When learning rhythm guitar exercises for beginners, a few simple tips and strategies can help you build speed and accuracy. Here are five of the best:
First, take your time. While you want to increase your speed and accuracy, don't rush. Learning the basics takes time and you won't become a pro overnight. Set yourself a reasonable speed and accuracy target, and then gradually increase the challenge.
Second, practice regularly. Dedicate some time every day to practicing your exercises. Make it a habit, and stick to it. Little and often is better than cramming!
Third, focus on accuracy. Aim each note at the right rhythm and timbre. Practice until you can play the exercises accurately without any slips.
Fourth, stay in the moment. Don't let your mind wander. Give yourself permission to make mistakes - that's part of the learning process. Focus on the task at hand and not on outside distractions.
Finally, stay motivated! Give yourself some praise and be realistic in your approach. Celebrate your successes, and try to enjoy the process. Taking on a rhythm guitar challenge can be an incredibly rewarding experience so don't forget to have fun!
Learning the basics of rhythm guitar doesn't have to be overwhelming. With the help of these five essential rhythm guitar exercises for beginners, you can sharpen your strings and become the player you've always dreamed of being. By taking consistent steps towards steady progress, and by faithfully applying each exercise to your practice sessions, you'll be playing like a pro in no time. Go ahead and give it a shot – you'll be glad you did!